Southern Arizona is known for its wonderful scenery, spectacular views and diverse vegetation. Doesn't sound much like a desert, does it? Of all the deserts in the United States, the Sonoran Desert is the youngest and the most diverse in vegetation, mammals, reptiles and cactus. The Tucson Basin is in the middle of all this with five mountain ranges all within a hour's drive from the middle of town.

Hiking is possible around here 365 days a year. In the summer one can drive to the top of the mountain ranges where the temperature drops about 25 degrees. In the winter when it snows in the mountains (would you believe the southernmost ski valley in the United States?) we hike in the balmy temperatures of the desert floor.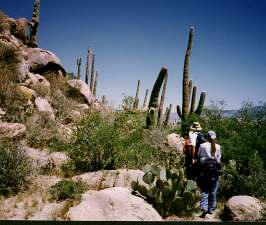 Would you like to know more about this area, the plants, mammals, holes in the ground. . .?
*Are you a natural history buff. Do you like old mines and ghost towns?
*Is geology your thing? What about photography?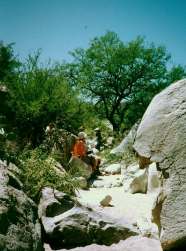 *Do you enjoy the serenity of the evening sunset? or morning sunrise?
*Would you like to learn how to use a map and a compass?
*Have you ever had the opportunity to enjoy the surprise and beauty of a hidden canyon? Have you ever had a desire to climb a rock to dizzying heights?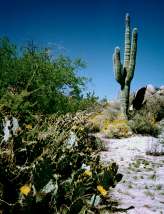 Whether you are nine or ninety, a fitness buff or couch potato, we have an adventure designed with you in mind. Ask Melody or submit a comment!
Travel the equivalent life zones from Mexico to Canada within an hour's drive of Tucson. Hike the desert in the late afternoon, see one of the beautiful Sunsets of Southern Arizona. On a full moonlit night, experience the peace and tranquillity of the desert.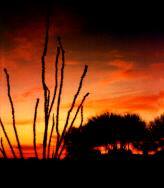 Look at our suggested Tours !